Go Insane: Lindsey Buckingham Channels Wilson Brothers' Spirit [Uncanny]
Posted: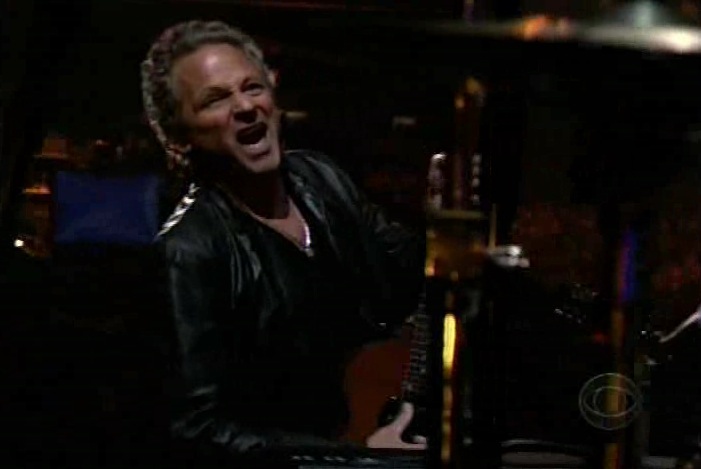 HEAD HERITAGE "It's [Lindsey Buckingham's] music, melodies and sonic wizardry that are the reason he is sometimes referred to as the successor to Brian Wilson. Not that he sounds like Wilson per se – but he clearly inherited his sense of experimentation. He's never been afraid to push the limits of what a "pop" song can be, just as Wilson was doing with 'Good Vibrations' and 'Smile.' Buckingham proved that to great effect on Fleetwood Mac's most adventurous album 'Tusk' and he continues that sense of exploring" on his 1984 solo album "Go Insane."
"'D.W. Suite' is a tribute to Dennis Wilson, who had recently passed away. The song goes through many changes, starting off quietly with echoing backing vocals, briefly shifting into some spacier sections, then some 1950's-styled gospel refrains and ending up as an Irish folk melody that speeds up until the whole thing comes to a sudden halt. The suite is not about Dennis Wilson but it does reflect some of his expansive approach to music-making as well as Brian Wilson's of course."
Brian Wilson vs. Mike Love: Graphic Illustration [Uncanny]
Posted:
More on "The Beach Boys and the Satan" [Uncanny]
Posted:
Copyright Law Gone Haywire [Uncanny]
Posted:
WSJ "How is it that sensible people, people no doubt educated at some of the best universities and law schools in the country, would come to think it a sane use of corporate resources to threaten the mother of a dancing 13-month-old? What is it that allows these lawyers and executives to take a case like this seriously, to believe there's some important social or corporate reason to deploy the federal scheme of regulation called copyright to stop the spread of these images and music? 'Let's Go Crazy' indeed!"
Review of "The Beach Boys and the Satan" DVD [Uncanny]
Posted: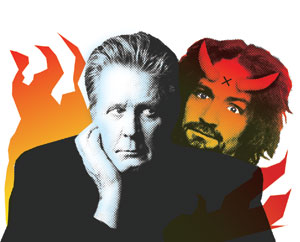 SAN ANTONIO CURRENT "Originally aired on German television as part of the Pop Odyssee series in 1997, and unavailable for more than a decade, The Satan begins with an unfocused look at the initial surf-rock culture, highlighting instrumental hits by Dick Dale and the Chantays for so long you wonder when the Satan, or for that matter even the Beach Boys, will enter the picture, but the documentary covers a surprising amount of ground in less than an hour, mostly thanks to a somewhat candid interview with Brian Wilson."
Encomium In Memoriam Vol. 1: Jan Berry of Jan & Dean [Uncanny]
Posted: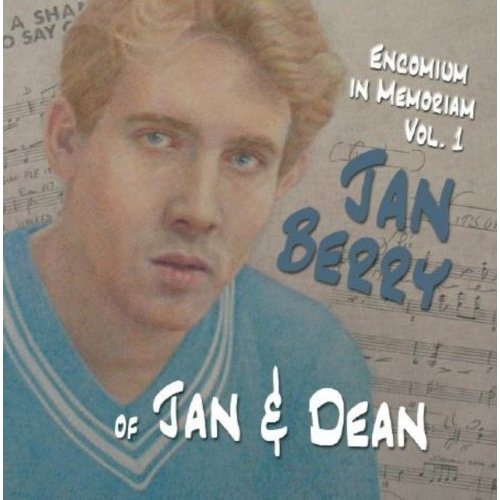 JAN AND DEAN I recently received a copy of the marvelous new tribute album "Encomium In Memoriam Vol. 1: Jan Berry of Jan & Dean." It's a testament to the genius of Jan Berry. I think that an honest appraisal of Berry's music is a key part of understanding Brian Wilson's artistic output. "Encomium In Memoriam Vol. 1: Jan Berry of Jan & Dean" is so good that I want to really dig into it fully before I discuss it more; expect additional details in the near future. In the meantime, you can purchase the album here: AMAZON
Marcia Brady Slams Eugene Landy [Uncanny]
Posted:
CONTACT MUSIC "A really unfortunate thing was that I ended up getting treated by Dr. Eugene Landy, who was Brian Wilson's shrink - who was awful, I have to say. He sent me back so much. He put me on drugs - I didn't know if I was going or coming - and what he did to Brian was just awful. I'm surprised that I'm still alive, but I feel like there's so much hope out there for people who are going through what I've been through. You have to ask for help."
Also check these links:
EFLUXMEDIA
CHICAGO SUN-TIMES
Brian Wilson, Werchter Classic 2005 [Uncanny]
Posted:
Beach Boys Rehearsals [Uncanny]
Posted:
Dick Dale experimenting with modes [Uncanny]
Posted: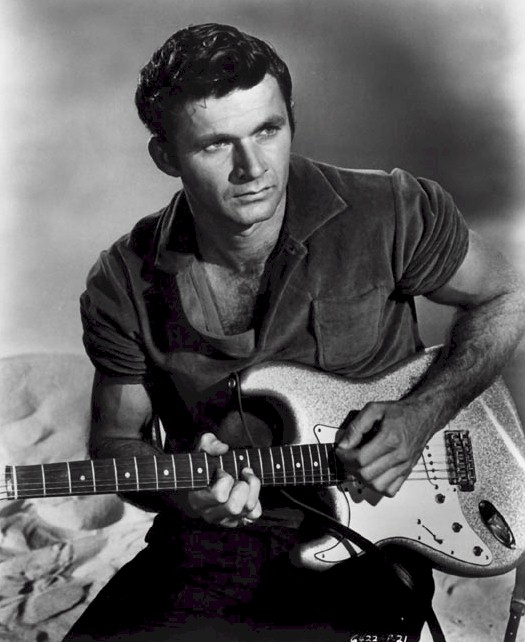 JAZZ.COM "You thought that Miles and Trane were the only people experimenting with modes in the early 1960s? Think again. Dick Dale, the King of the Surf Guitar, was playing some crazy scales on his Stratocaster back in the day, with a little help from his friend: the Fender reverb unit. The 'wet sound' from this high-tech (for 1962) baby defined a new style of play. In Dale's words, he 'just started cranking on that mother.'"
Posted:
ENDLESS SUMMER QUARTERLY On Saturday, November 1, 2008, David Beard and Endless Summer Quarterly (ESQ) will present A Celebration of Music, a fundraiser to support the Cornelius Animal Shelter, at Crave the Experience in Cornelius, NC. The event will feature musical performances by former Beach Boy David Marks with Nelson Bragg (of the Brian Wilson band). Charlotte's own WCNC Weather Anchor Larry Sprinkle will emcee the event.
The event will be the official public unveiling of ESQ's Dennis Wilson Only With You tribute CD, which commemorates the life and music of Dennis Wilson, a founding member of the Beach Boys, who tragically drowned in 1983. The 22-track collection includes performances by Brian Wilson, Carnie Wilson, Carl B. Wilson, David Marks (with Al Jardine), Dean Torrence and the North Carolina-area bands DP2 and Chris English.
A portion of proceeds from the event will support the Cornelius Animal Shelter, a partnership between the Town of Cornelius and a team of local shelter volunteers, in their effort to build a new shelter/ adoption facility in North Mecklenburg County. The proposed permanent facility will be located on Meridian Street off Catawba Ave. in Cornelius, NC, at the site of the present temporary structure that serves as the shelter. The town and the volunteers are currently engaged in a capital campaign to raise the funding necessary to construct and operate the permanent facility.
Exclusive to ESQ's site, there will be an opportunity to purchase $150 tickets to have dinner with David Marks, Nelson Bragg, Chris English and members of DP2 beginning at 6 PM. Tickets to the event are $75 for VIP-access admission and $25 for general admission. Beginning Monday, October 6 at noon, tickets will be available for purchase on- line at Endless Summer Quarterly's website ENDLESS SUMMER QUARTERLY.
VIPs will be admitted at 7:30PM for a wine-and-appetizer mixer with David Marks, Nelson Bragg and the other performers. Autographs and photo opportunities will be available exclusively for VIP ticket buyers. General admission will begin at 8:30PM. Music begins with opening acts Josh Jacobson, DP2 and Chris English & The North Americans. The main event will include David Marks and Nelson Bragg, who will take the stage for an intimate performance. Crave the Experience will feature a special Beach Boys-themed drink and food menu for the event.
ESQ Editor David Beard said: "This event A Celebration of Music promises to be a special evening of entertainment unique to the Lake Norman area. Musicians David Marks and Nelson Bragg are legends in the Beach Boy community. We are excited to include them in our celebration. That we are able to partner this event with a truly important cause, raising funds to support the construction of the new Cornelius Animal Shelter, is completely in the spirit of the evening."
The Omni Recording Corporation Re-Issues Significant Sonic Treasures [Uncanny]
Posted:
The Omni Recording Corporation is quickly becoming one of my most favorite record labels. They specialize in re-issuing obscure sonic artifacts from the '60s and '70s. TORC has brought back to life some very interesting folk-rock, outlaw/obscure country, groovy electronic, etc. records. The amazing strength of the two releases I've heard so far (by Hoyt Axton, and Biff Rose) convinces me that any of the twenty or so other releases would be well worth investigating.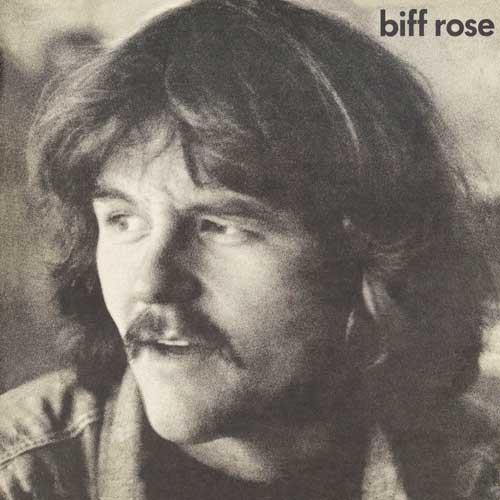 Biff Rose came on my radar screen earlier this year with Vetiver's cover of Rose's song "To Baby" on its Thing of the Past album. Later, I stumbled across an original copy of Rose's '68 album Children of Light at a local used record store. The first tune on "Children of Light," originally released on the Tetragrammaton label in '69, features Van Dyke Parks on moog. Finally, I receive a copy of TORC's re-issue of Rose's self-titled mysterious orchestral folk rock album, released in '70. Rose's piano led music is a perfect channel for his curious stories.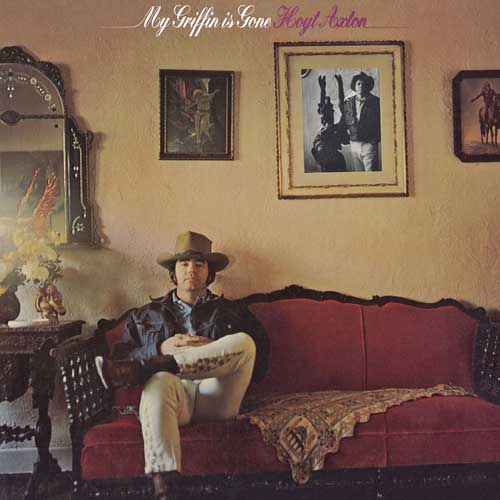 Even better is Hoyt Axton's "My Griffin is Gone." TORC's re-issue has everything you could wish for: the entire original album lovingly remastered from the original tapes, A & B sides of two non album singles never before released on CD, unreleased home demos, contemporary unreleased radio broadcasts, tons of rare pictures, informative and thoughtful liner notes, and on and on. If you watched TV or movies from the '60s to the '80s you almost certainly saw Axton's formidable presence as a character actor. Somewhat less well acknowledged was his equally successful career as a musician and songwriter. He wrote some huge hits in the late '60s and early '70s: "The Pusher" by Steppenwolf and "Joy to the World" by Three Dog Night to name just two.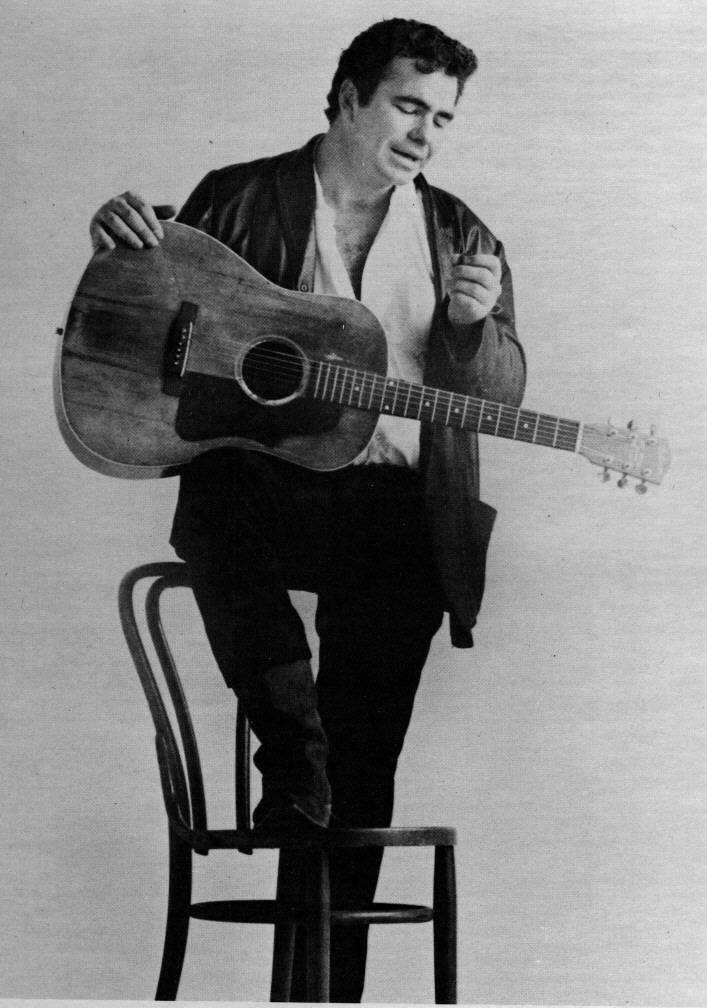 I first became aware of Axton's solo recordings through the enjoyable compilation Flashes of Fire: Hoyt's Very Best 1962-1990 released by the Australian record label Raven. (They must really love Axton down-under; TORC is also based in Australia.) The two best songs on "Flashes of Fire" were from Axton's '69 album "My Griffin is Gone." It's no wonder then that my musical taste buds began to salivate once I learned that TORC had put together a comprehensive re-issue. Simply put, "My Griffin is Gone" is a stone cold psych-folk masterpiece. It features some of the era's finest musicians [e.g. Jim Burton, Larry Knechtel, Jim Gordon (Derek and the Dominos)]. It also features some of Axton's best songwriting. "Snowblind Friend" is a harrowing tale of drug addiction. Supposedly, it's based on the life of the amazing, but underappreciated, blues guitarist Steve Mann. Mann played with such luminaries as the Jefferson Airplane, Janis Joplin, Frank Zappa and members of the Grateful Dead and recorded some enjoyable albums on his own right. Mann's solo recordings really deserve more exposure. Other standout tracks on "My Griffin is Gone" are the deeply emotional "It's All Right Now" and the totally cool bonus track demo of "The Pusher." The demo has Axton singing this great song with just acoustic guitar accompaniment. I prefer Axton's full studio recording of "The Pusher," from his '71 album "Joy to the World," to Steppenwolf's version from the "Easy Rider" soundtrack. The demo version on this re-issue is filled with a tremendous amount of echo, but still shows the strength of Axton's songwriting, and performing, abilities.
Apparently, Axton was experimenting with LSD around the time he recorded "My Griffin is Gone." Psychedelic elements shine mostly though Axton's introspective lyrics rather than through electric guitar pyrotechnics. One of the bonus tracks is titled "Bathtub LSD." It's a very strong folk rock album that still stands up well nearly 40 years after it was recorded. If you're at all interested in folk rock from this time period you simply have to get this CD. It's too good to pass up.
One side note: there's a very subtle Beach Boy's connection to "My Griffin is Gone." The album cover artwork is a photograph of Axton sitting on a couch. On the wall behind him is a reproduction of Appeal to the Great Spirit , based on the sculpture by Cyrus Dallin. As keen Beach Boys fans know, this image was also used as the logo for Brother Records.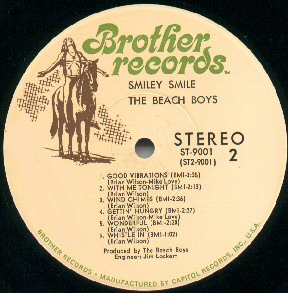 Kudos then to The Omni Recording Corporation for a job well done. Highest marks all around are in order. I'm definitely going to be tracking down more of their releases.
One final note: check out totally hep avant-guitarist Eugene Chadbourne's review of "My Griffin is Gone" at allmusic . To quote Chadbourne, "Axton settles into some remarkable moods on the best parts of the album, communicating with such a sense of the natural that it makes the work of many other recording artists seem stilted. He can evoke the feeling of Colorado simply by mentioning the state as if in passing conversation; other singers would have to be recorded riding up and down a ski lift strumming in order to establish any equivalent sense of time and place."
Van Dyke Parks: CRUCIAL CD COLLECTION [Uncanny]
Posted:
Posted: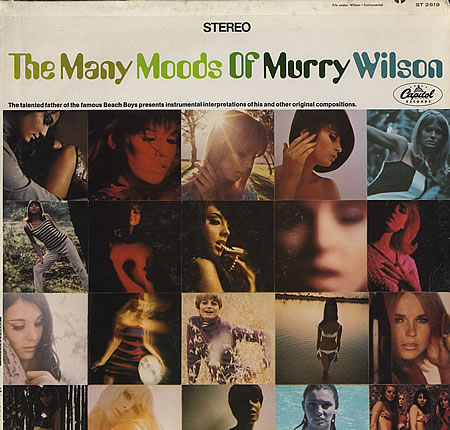 THE NATIONAL "Brian Wilson, the lead singer and songwriter of the Beach Boys, was constantly having run-ins with his father Murry, an abusive man who became obsessed with, and hugely jealous of, his son's extraordinary talent. On January 8, 1965, the Beach Boys entered a studio to record what would become their second number one hit, Help Me Rhonda. Well into the session, Murry Wilson arrived to commandeer the session with scat singing and weepy, abusive melodrama. The session tape captured it all – Brian, 22, and Murry fighting over the tape recorder controls at one stage, with Murry wanting to stop the recording and Brian keeping the tape rolling. It's easy to see why the Beach Boys purchased Murry a fake audio console for their sessions, so he could twiddle knobs to his heart's content without destroying anything. The inferior version that Murry tried to create was not to be, but tellingly, the session tapes contain Murry's immortal line, 'Brian, I'm a genius too.' He subsequently demanded that the Beach Boys record some of his own songs because, he claimed, 'My songs are better than yours.'"
How Little Is That Deuce Coupe? [Uncanny]
Posted:
TMZ This link leads to a recent, but not very flattering, picture of Brian Wilson in the Beverly Glen shopping complex.
Brian Wilson - That Lucky Old Sun (CD 2008) ["brian wilson"]
Posted: 16 Oct 2008 08:17 PM CDT
BRIAN WILSON RARE ORANGE VINYL 7" BEACH BOYS 3 SONGS! ["brian wilson"]
Posted: 16 Oct 2008 05:32 PM CDT
2 BEACH BOYS TICKETS AMERISTAR CASINO KANSAS CITY 10/19 ["beach boys"]
Posted: 16 Oct 2008 01:00 PM CDT
2 BEACH BOYS TICKETS AMERISTAR CASINO KANSAS CITY 10/19 ["beach boys"]
Posted: 16 Oct 2008 11:30 AM CDT
BRIAN WILSON Rare Promo 45 7" Inch Orange Vinyl ["brian wilson"]
Posted: 14 Oct 2008 10:11 PM CDT
Vintage Beach Boys Concert Stickpin from ca 1977-78 ["beach boys"]
Posted: 14 Oct 2008 04:15 PM CDT
THE BEACH BOYS - PET SOUNDS ["beach boys"]
Posted: 14 Oct 2008 03:54 PM CDT
1 CENT CD: Brian Wilson 'That Lucky Old Sun' 2008 ["brian wilson"]
Posted: 14 Oct 2008 02:14 PM CDT
The Beach Boys*Sloop John B*capitol-5602.picture sleeve ["beach boys"]
Posted: 14 Oct 2008 12:43 PM CDT
Brian Wilson 7" Vinyl ORANGE Old Lucky Sun RARE ["brian wilson"]
Posted: 14 Oct 2008 11:25 AM CDT
You are subscribed to email updates from Beach Boys Network
To stop receiving these emails, you may unsubscribe now.
Email Delivery powered by FeedBurner
Inbox too full? Subscribe to the feed version of Beach Boys Network in a feed reader.
If you prefer to unsubscribe via postal mail, write to: Beach Boys Network, c/o FeedBurner, 20 W Kinzie, 9th Floor, Chicago IL USA 60610